Iron IV Therapy Specialist Q&A
Iron deficiency is a typical cause of the body having too few healthy red blood cells (anemia). Dizziness, weariness, or lightheadedness are common symptoms, as can a fast heart rate or palpitations. An iron infusion is one of the most effective ways to increase the body's iron levels quickly. Iron infusions are available at Jean Walter Infusion. For more information, contact us or

book an appointment online

. We have convenient locations to serve you in Edgewater, Rosedale, Baltimore, Columbia, Glen Burnie, North Baltimore, and Catonsville MD.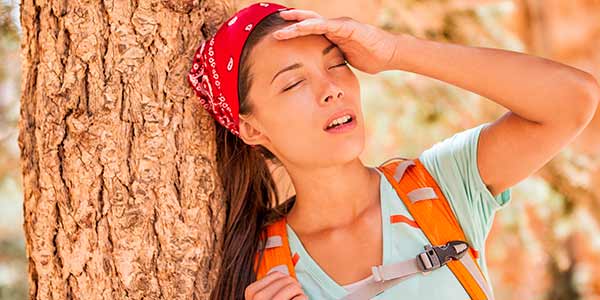 Table of Contents:
What conditions require iron infusions?
How often are iron infusions needed?
Are iron infusions painful?
How long does it take to feel better after an iron infusion?
What conditions require iron infusions?

As one of the minerals in the body, iron plays an important role. Red blood cells contain hemoglobin, which carries oxygen throughout the body through the use of a chemical called hemoglobin, of which iron is a key component. Iron is essential to the production of hemoglobin, which is why anemia occurs when you do not have enough iron. In this instance, the anemia is iron-deficiency anemia, which is the most common form.

The process of iron infusion involves delivering the mineral intravenously, meaning through a vein, to your body. The intravenous (IV) infusion method is another way to deliver medications or supplements.
The treatment of iron deficiency anemia commonly involves iron infusions. A person with iron deficiency anemia usually needs to change their diet and take iron supplements orally. However, iron infusions are the most effective method of administering the necessary minerals and can produce even more significant results.

Iron infusions may be necessary on occasions when a patient is unable to take iron orally or they are unable to adequately absorb iron through the gut. When iron levels need to be increased quickly, especially to avoid medical complications, iron infusions are also necessary.

Several medical reasons can result in low iron levels, so a doctor will also check a patient's blood for the types of iron present to ensure the anemia is caused by iron deficiency. The condition is called iron-deficiency anemia if this is the case. Certain genetic conditions such as celiac disease may also contribute to an iron deficiency.
How often are iron infusions needed?

Sessions of iron infusion therapy usually last three to four hours, which is longer than other IV treatments. In this way, potential side effects and complications will be minimized due to the slow introduction into the body.

Patients may require iron infusion therapy for a short or long period of time, depending on their needs.
A patient undergoing surgery who needs iron infusion beforehand will only require a short session because there is no underlying medical condition to address. Iron-deficiency anemia, however, requires several sessions over several weeks to recover from.

In women who suffer from heavy periods, the iron infusions will likely last longer since blood loss is an ongoing concern. A chronic illness or chronic condition may also require more sessions.
Are iron infusions painful?

It is not painful to receive an iron infusion, though you may feel a slight pinch when the IV needle is inserted or light pressure at the insertion site. Before administering your iron infusion, your physician will administer a test dose to ensure there are no side effects.
How long does it take to feel better after an iron infusion?

When iron levels in the blood increase, symptoms caused by low iron levels should begin to resolve. It may take several weeks for a person's iron stores to be rebuilt through iron infusions. To ensure that iron infusions are working, the person's iron levels and blood counts will be regularly checked by a physician. It often takes several iron infusions to bring the body's iron level to the appropriate level. During your treatment, you will receive iron infusions over a period of a couple of weeks.

An iron infusion is one of the most effective ways through which to increase the body's iron levels quickly. Compared to supplements and dietary changes, it's a more immediate treatment. In severe cases of anemia, this can be very beneficial. As a result of an iron infusion, you will feel more energetic and have easier breathing. The duration of these benefits depends on the cause of your iron deficiency anemia and the other treatments you are using to increase your iron levels.

We specialize in intravenous iron infusions at Jean Walter Infusion Center. For more information, contact us or request an appointment online. We serve patients from Rosedale MD, Baltimore MD, Edgewater MD, Columbia MD, Glen Burnie MD, Catonsville MD, North Baltimore MD, Parkville MD, Middle River MD, Dundalk MD, Halethrope MD, Ellicott City MD, Laurel MD, Hebbville MD, and Woodlawn MD.
Additional Services We Offer