How Should I Expect to Feel After an Iron Infusion?
Most patients begin to experience the advantages of iron IV treatment a week to a month after their treatment starts. Some people report feeling a little lethargic, and the next day their urine will be a darker color. The advantages of iron infusion could last for several months. For secure and relaxing iron infusions to treat anemia, visit our team of professionals at Jean Walter Infusion Center. For more information,

contact us

or

book an appointment

online. We have convenient locations to serve you in Maryland. We have convenient locations to serve you in

Catonsville MD

,

Rosedale MD

,

Baltimore MD

,

Columbia MD

,

Glen Burnie MD

, Edgewater MD, and North Baltimore, MD.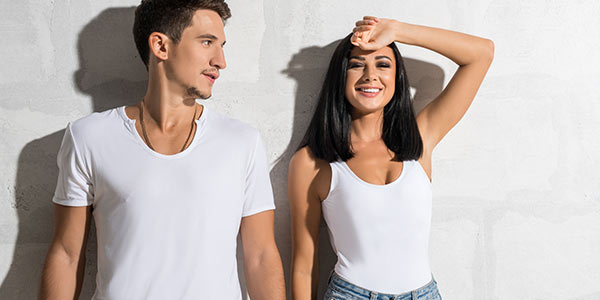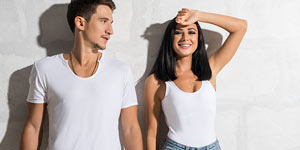 Table of Contents:
How soon do you feel better after receiving an iron infusion?
Should you rest after an iron infusion?
What level of anemia is severe?
What are the common symptoms of anemia?
What are the three stages of iron deficiency?
Iron deficiencies are incredibly common, predominantly among young women, but are steadily increasing in other populations. Humans can only get iron through their diet, so those who are unable to maintain an iron-rich diet will quickly become iron deficient, which leads to many symptoms that can start to affect one's quality of life. Iron infusions are a very effective treatment, as the iron can be administered straight into the bloodstream on a regular basis, eventually eliminating all associated symptoms of the deficiency.
How soon do you feel better after receiving an iron infusion?

When receiving an iron infusion, most patients can experience an alleviation of their symptoms associated with an iron deficiency within a few days. However, depending on the severity of the deficiency, many people need to undergo regular treatments to gradually build up and maintain the amount of iron that is stored in their body, so they may not be able to treat all of their symptoms permanently after one session. For those that require a gradual build-up of iron through regular iron infusions, it can take anywhere from several days to multiple weeks before their symptoms have completely resolved.
Should you rest after an iron infusion?

Not everyone will feel tired following an iron infusion treatment; many people are able to return to their normal daily activities, drive themselves home, or even go to work after the treatment if they find that their energy levels are high enough. That being said, it is common for patients to feel more tired following an iron infusion, so needing to lay down or rest for a few hours or schedule the following day to just take it easy is totally normal and encouraged for any patients who are likely to experience these side effects. The varying degrees of fatigue should diminish within a day or two, as should the vast majority of any other associated side effects.
What level of anemia is severe?

The presence and severity of anemia can be identified by testing a blood sample to assess hemoglobin levels. Hemoglobin is a type of protein that is part of the red blood cells, so the presence of this protein is indicative of the number of red blood cells present in the blood sample. Low quantities of red blood cells will cause the hemoglobin levels to diminish as well, so if a patient is suffering from a condition such as anemia or cancer, their blood sample would show a low level of hemoglobin. A normal hemoglobin level can vary a bit depending on gender, with a normal range for females being between 12.3 gm/dL and 15.3 gm/dL and for males being between 14.0 grams per deciliter (gm/dL) and 17.5 gm/dL. A hemoglobin level that is considered severely low for females would be at or lower than 12 gm/dL and for males, it would be at or lower than 13.5 gm/dL.
What are the common symptoms of anemia?

There are several symptoms that are commonly associated with anemia but are sometimes a bit difficult to quantify as the severity to which these symptoms are present is directly related to the severity of the anemia, so mild anemia is sometimes hard to diagnose due to the mild symptoms. The most common symptoms that are associated with anemia include:

• Fatigue
• General weakness
• Lightheadedness or dizziness
• Cold hands and feet
• Shortness of breath
• Irregular heartbeat
• Headaches
• Skin that is paler or tinted a bit yellow (easier to distinguish on those with lighter skin tones)

The symptoms that are most often the reason that patients initially bring them to their physician and warrant a blood test include unexplainable fatigue and shortness of breath.
What are the three stages of iron deficiency?

An iron deficiency will start to develop once a patient's body is using up the stored iron faster than it can be replaced through their diet, which occurs in three stages to develop into a diagnosable iron deficiency. The three stages go as follows:

• First stage: The body is using the rest of the stored iron, and soon it will not have any left to produce new hemoglobin or red blood cells.

• Second stage: The body has realized that there is not enough iron present to continue producing red blood cells as normal and enters latent iron deficiency, where the red blood cells are being produced without sufficient levels of hemoglobin.

• Third stage: This is when the symptoms of anemia will commence due to the drop in hemoglobin levels that are present in the red blood cells below what is considered normal.

To get your body's iron levels back to normal, an easy and efficient way is intravenous iron therapy. Our medical professionals have experience helping patients. For more information, contact us or book an appointment online. We have convenient locations to serve you in Maryland. We serve patients from Catonsville MD, Rosedale MD, Baltimore MD, Columbia MD, Glen Burnie MD, North Baltimore MD, Edgewater MD, Parkville MD, Middle River MD, Dundalk MD, Halethrope MD, Ellicott City MD, Laurel MD, Hebbville MD, and Woodlawn MD.
Additional Services We Offer