What Are the Benefits of IV Infusion Therapy?
IV vitamin therapy supports a quicker recovery by giving your body the energy it needs to fight off disease. It helps with treatment by allowing the body to receive nutrients, blood, water, and medications more quickly through the circulatory system. Receive IV Vitamin therapy from Dr. Nasser Nasseri, MD, and his staff in order to replenish your body. For more information,

contact us

or

book an appointment

online. We have convenient locations to serve you in

Catonsville MD

,

Rosedale MD

,

Baltimore MD

,

Columbia MD

,

Glen Burnie MD

, Edgewater MD, and

North Baltimore

.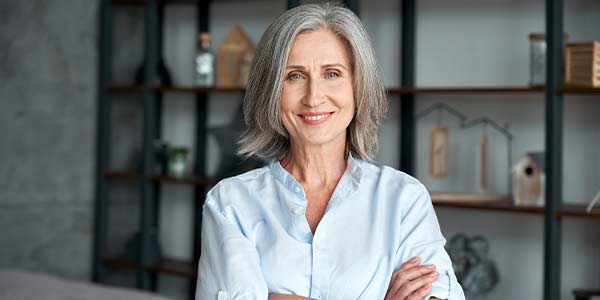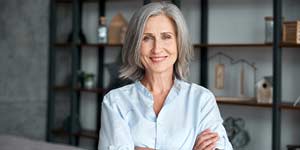 Table of Contents:
How is infusion good for your body?
What are the advantages of IV infusion?
Is infusion therapy worth it?
How do you feel after an infusion?
IV infusion therapy has many different uses, with many patients opting to receive their medications through IV rather than injections into the muscles or skin, or taking oral supplements, due to the ability of the IV infusions to be administered directly into the bloodstream. This means that the medications will be more effective and work more efficiently since they do not need to spend as much time being processed and absorbed by the body, they can start working right away.
How is infusion good for your body?

IV infusion therapy can provide several benefits to the body, as the process maximizes the body's ability to absorb and experience the benefits of the medications and nutrients that are being administered. There are several different types of infusions that contain different specific ingredients depending on the health condition of the patient and what is required for their treatment. Some of the benefits that can be achieved through infusions include efficient rehydration of the body and bypassing having to absorb the medications through the digestive process. There are also other ingredients that can be added to the infusion to support immunity, digestive responses, and any other symptoms or side effects the patient may wish to avoid. IV infusions have also proven to be incredibly beneficial as a treatment option to administer medications directly into the bloodstream rather than through injections into the skin or muscles or taking pills orally, while still being a safe option that typically comes with fewer side effects that disrupt digestion.
What are the advantages of IV infusion?

The primary advantage of undergoing an IV infusion treatment to have necessary medications, vitamins, and minerals directly administered into the bloodstream rather than consuming the same vitamins and minerals through oral pills or injections is that administration through an IV maximizes the body's ability to completely absorb all of the supplied nutrients efficiently and quickly. When we absorb medications through the process of digestion, only around 70% of what is consumed is actually absorbed by the body, the rest is eventually expelled as waste. As well, the digestive process takes significantly longer to absorb nutrients and medications than through an IV.
IV infusion therapy is an effective treatment option for those with digestive conditions to improve overall gut health without making the patients take medication that will only aggravate the digestive tract. Our team at Jean Walter Infusion offers IV infusion treatments for many different health conditions, including Crohn's disease, lupus, multiple sclerosis, rheumatoid arthritis, inflammatory bowel disease, osteoporosis, and more.
Is infusion therapy worth it?

IV infusion therapy has proven to be an effective treatment for many different health conditions, providing more benefits than if the same medication is injected rather than administered through an IV, as with the IV it will go directly into the bloodstream rather than be administered into a muscle or the skin. For conditions in which medication often leads to upset stomachs or digestive troubles, completely bypassing the need for the patient to ingest a medication or nutrients orally allows the medication to work faster and more effectively without leading to digestive side effects. For those who would benefit from the administration of their medications and nutrients through IV infusions, the switch of method will definitely be worth it as those benefits will typically result in a much more comfortable and effective means of receiving their necessary treatment.
How do you feel after an infusion?

The exact side effects that a patient may experience can vary quite a bit depending on their health condition and the medication that is being used, but it is common to experience some fatigue with most treatments. Other common side effects that can occur after receiving an IV infusion include a minor headache, redness at the site of injection, and sometimes cases of minor nausea. Other ingredients can be included in your infusion to help prevent other side effects, with the inclusion of something to help settle the stomach being a common ingredient. If you are experiencing more severe symptoms of nausea, constipation, diarrhea, vomiting, fever, chills, or anything indicative of an allergic reaction, it is very important that you notify your IV administrator as soon as possible.

A rapid and effective IV infusion provides both physical and mental health advantages. An IV mixture from the Jean Walter Infusion Center in Maryland will help you feel your best. For more information, contact us or book an appointment online. We have multiple locations to serve you in Maryland. We serve patients from Catonsville MD, Rosedale MD, Baltimore MD, Columbia MD, Glen Burnie MD, Edgewater MD, North Baltimore, Parkville MD, Middle River MD, Dundalk MD, Halethrope MD, Ellicott City MD, Laurel MD, Hebbville MD, and Woodlawn MD.
Additional Services We Offer