Cimzia Injections for Crohn's Disease Q&A
A chronic inflammatory bowel disease called Crohn's affects the digestive tract lining. It can cause life-threatening complications. Certolizumab pegol is a biological medication that modifies the immune response that causes inflammation in Crohn's disease. It also helps prevent relapse.

Dr. Nasser Nasseri, MD

at Jean Walter Infusion Center has extensive experience with Crohn's disease and can diagnose it accurately and provide individualized treatment plans to relieve your symptoms. For more information,

contact us

or

book an appointment

online. We have convenient locations to serve you in Edgewater MD,

Baltimore MD

,

Rosedale MD

,

North Baltimore MD

,

Columbia MD

,

Glen Burnie MD

, and

Catonsville MD

.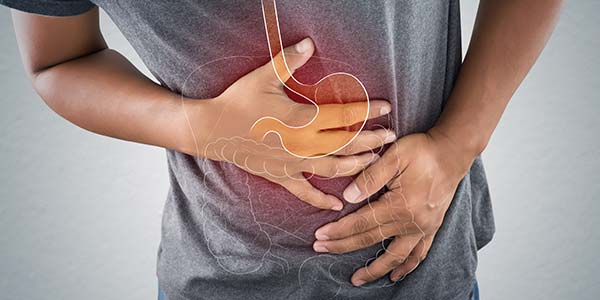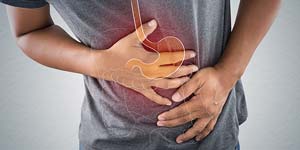 Table of Contents:
Is CIMZIA good for Crohn's disease?
What is CIMZIA prescribed for?
Who should not take CIMZIA?
What if I miss a dose?
Is CIMZIA good for Crohn's disease?

CIMZIA is a biologic medication, derived from living sources to emulate the effects of naturally produced substances by the body's immune system. Its distinctive molecular structure sets CIMZIA apart as a unique biological treatment for adults grappling with Crohn's disease. As an injectable therapy, CIMZIA effectively targets the origin of Crohn's disease within the body.

Crohn's disease stands as a variant of inflammatory bowel disease (IBD), characterized by inflammation within the digestive tract, inducing symptoms like abdominal pain, intense diarrhea, fatigue, weight loss, and malnutrition.

In cases of Crohn's disease, inflammation may affect various segments of the digestive tract, commonly involving the small intestine. This inflammation often permeates the deeper layers of the bowel. Crohn's disease can lead to considerable discomfort and incapacitation, occasionally giving rise to potentially life-threatening complications.

While no definitive cure for Crohn's disease exists, therapeutic interventions can significantly alleviate its symptoms and even facilitate enduring remission and the resolution of inflammation. Through proper treatment, such as the use of CIMZIA, individuals grappling with Crohn's disease can often lead productive and functional lives.
What is CIMZIA prescribed for?

CIMZIA operates by mitigating the impact of a substance within the body that has the potential to induce inflammation. This medication is prescribed to address the symptoms of Crohn's disease when other therapeutic avenues have proven ineffective.

Classified within the category of biological response modifiers, or TNF blockers, CIMZIA is employed either as a standalone treatment or in conjunction with methotrexate to manage moderately-to-severely active rheumatoid arthritis (RA).

Furthermore, for individuals with moderately-to-severely active psoriatic arthritis (PsA) who have not experienced success with other disease-modifying medications, CIMZIA, often paired with methotrexate, can be utilized. In situations where methotrexate is not well tolerated, CIMZIA may be employed as a standalone treatment for both conditions.

Administered via subcutaneous injection, CIMZIA—certolizumab pegol—is instrumental in mitigating the inflammation responsible for the symptoms of specific autoimmune conditions. Inflammation can be triggered or exacerbated by the release of a particular protein known as tumor necrosis factor in the body.

CIMZIA is adept at blocking this tumor necrosis factor, thereby diminishing inflammation and contributing to the alleviation of symptoms. Positioned within the TNF inhibitor drug class, CIMZIA plays a crucial role in managing the impact of various autoimmune conditions.
Who should not take CIMZIA?

CIMZIA is not suitable for certain individuals, and careful consideration of medical history, ongoing medications, and concerns is imperative to avoid potential side effects or interactions. If you are allergic to certolizumab pegol or any components of the medication, CIMZIA should not be used.

Additionally, if you are dealing with moderate-to-severe heart failure, CIMZIA might not be appropriate for you. Given that CIMZIA influences the immune system, the possibility of serious and occasionally fatal infections exists.

Individuals with specific health conditions, such as diabetes, HIV, weakened immune systems, hepatitis B, or chronic infections, could face a heightened risk of infection while on CIMZIA. This risk may also be elevated if you are using particular medications or reside in or travel to regions with increased infection prevalence.

To determine the suitability of CIMZIA for you, a comprehensive discussion with your healthcare provider is essential. It's important to share your medical history, ongoing medications, and any concerns to ensure that the use of CIMZIA is carefully tailored to your circumstances and that potential risks are minimized. Additionally, CIMZIA is not indicated for use in children.
What if I miss a dose?

If you miss a scheduled CIMZIA injection, it's advisable to promptly get in touch with your doctor's office to arrange a rescheduled appointment.

For those who typically self-administer CIMZIA injections and inadvertently skip a dose, it's important to reach out to your doctor's office for guidance. They will provide specific instructions tailored to your situation. If feasible, they might advise you to administer the missed dose as soon as possible. However, if your next dose is nearing, they could recommend skipping the missed dose and adhering to the regular schedule.

Additionally, your doctor can offer insights into whether any adjustments are necessary for your dosing regimen following a missed dose. Consulting with your healthcare provider ensures that any potential deviations from your treatment plan are managed appropriately.

Cimzia Injections for Crohn's Disease are available at Jean Walter Infusion Center. For more information, contact us or book an appointment online. We have convenient locations to serve you in Edgewater MD, Baltimore MD, Rosedale MD, North Baltimore MD, Columbia MD, Glen Burnie MD, and Catonsville MD. We serve patients from Rosedale MD, Baltimore MD, Columbia MD, Glen Burnie MD, Catonsville MD, North Baltimore, Parkville MD, Middle River MD, Dundalk MD, Halethrope MD, Ellicott City MD, Laurel MD, Hebbville MD, and Woodlawn MD.
Additional Services We Offer