Actemra Infusion Therapy for Rheumatoid Arthritis Q&A
Rheumatoid arthritis is an autoimmune disorder that affects more than just the joints. Actemra Infusion Therapy is used to treat adults with moderately to severely active rheumatoid arthritis who have not been well treated with at least one other medicine called a disease-modifying antirheumatic drug. If you're diagnosed with rheumatoid arthritis, you can get Actemra infusion therapy at the Jean Walter Infusion Center. For more information,

contact us

or

book an appointment

. We have convenient locations to serve you in

Baltimore MD

,

Rosedale MD

,

North Baltimore MD

,

Columbia MD

,

Glen Burnie MD

, Edgewater MD, and

Catonsville MD

.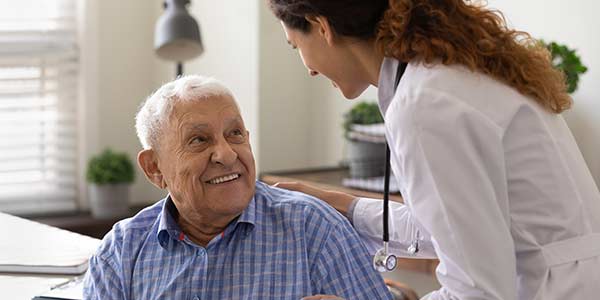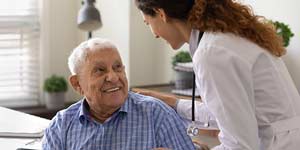 Table of Contents:
How does Actemra help rheumatoid arthritis?
How long does it take for Actemra to work for rheumatoid arthritis?
How do you feel after an Actemra infusion?
What to expect with an ACTEMRA infusion?
How does Actemra help rheumatoid arthritis?
 
Rheumatoid arthritis (RA) is a chronic autoimmune disease characterized by joint inflammation, pain, and stiffness. It affects millions of people around the world and has a major impact on their quality of life. It affects millions of people worldwide and can have a significant impact on their quality of life. Over the years, advancements in medical research have led to the development of various treatment options for RA. One such treatment is Actemra, a medication that targets interleukin-6 (IL-6), a pro-inflammatory cytokine involved in the pathogenesis of RA.
 
Actemra's mechanism of action revolves around its ability to target IL-6, a key player in the inflammatory process of RA. IL-6 is known to contribute to the progression of joint inflammation and damage in RA patients. Actemra blocks the IL-6 receptors, preventing IL-6 from binding to them and exerting its harmful effects. By inhibiting IL-6, Actemra helps reduce the pain, swelling, and stiffness associated with RA. Furthermore, Actemra's action on IL-6 has been shown to have a positive impact on joint damage. IL-6 promotes the production of enzymes that contribute to cartilage and bone destruction in RA. By blocking IL-6, Actemra helps to preserve joint integrity and prevent further damage.

Clinical trials have provided evidence of Actemra's efficacy in managing RA symptoms. In a study involving patients with moderate to severe RA, Actemra was found to significantly reduce disease activity compared to a placebo group. Patients treated with Actemra experienced improvements in joint tenderness, swelling, and overall physical function.

Moreover, Actemra has demonstrated superior efficacy when compared to conventional disease-modifying antirheumatic drugs (DMARDs), such as methotrexate. In a head-to-head trial, Actemra monotherapy was found to be more effective in achieving disease remission and improving physical function compared to methotrexate. Actemra can also be used in combination with other DMARDs to achieve optimal outcomes in RA management.

Combination therapy with Actemra has shown greater efficacy in reducing disease activity and improving joint symptoms compared to monotherapy alone.
How long does it take for Actemra to work for rheumatoid arthritis?

In some patients, ACTEMRA IV infusions without methotrexate take as little as two weeks to start working. Individual results may vary. However, our patients have noticed that Actemra works almost immediately after the first dose of medication is taken.
How do you feel after an Actemra infusion?
 
The most common Actemra side effects include: 

• Runny or stuffy nose
• Sore throat
• Sinus infection
• Headache
• High blood pressure and injection-site reactions

Rare, more serious side effects of Actemra include:

• Infections
• Gastrointestinal perforations
What to expect with an ACTEMRA infusion?

Preparation for ACTEMRA infusion plays a crucial role in managing autoimmune diseases, as it helps to reduce inflammation and alleviate symptoms. Before the infusion, patients undergo a pre-infusion assessment and screening process to ensure their suitability for the treatment. This assessment may include a review of medical history, blood tests, and imaging studies. The purpose of this evaluation is to identify any potential contraindications or risks that may affect the safety and efficacy of the infusion. In some cases, medication adjustments may be necessary prior to the infusion. For instance, certain medications that can interfere with the effectiveness of ACTEMRA may need to be discontinued temporarily.

Additionally, fasting requirements may be advised to minimize the risk of adverse reactions during the infusion. It is important for patients to communicate openly with their healthcare providers about any medications they are currently taking and to follow all instructions provided to ensure a smooth and successful infusion experience.
 
The ACTEMRA infusion process typically takes place in a specialized infusion center or hospital setting. During the infusion, patients are comfortably seated in a reclining chair, and a healthcare professional will insert an intravenous (IV) line into a vein, usually in the arm. The duration of the infusion can vary, but it generally takes around one hour for each session. The frequency of the infusions depends on the specific condition being treated and the individual patient's needs. Throughout the infusion, patients are closely monitored for any potential side effects or adverse reactions. Common side effects may include headache, dizziness, or mild allergic reactions such as rash or itching. In rare cases, more serious reactions, such as difficulty breathing or chest pain, may occur. Healthcare professionals are trained to recognize and manage these reactions promptly, ensuring the safety and well-being of the patient.
 
After the ACTEMRA infusion, patients are typically observed for a period of time to monitor for any immediate side effects or adverse reactions. This observation period may vary depending on the individual patient's response to the infusion. Healthcare providers will provide guidance on managing any potential side effects or discomfort that may arise post-infusion, such as over-the-counter pain relievers or cold compresses for infusion site reactions. Regular follow-up appointments are essential to assess the effectiveness of the ACTEMRA treatment and to monitor for any changes in the patient's condition. These appointments may include further blood tests or imaging studies to evaluate the response to treatment.

ACTEMRA intravenous (IV) infusions help in the relief of rheumatoid arthritis symptoms. For more information, contact us or book an appointment online. We have convenient locations to serve you in Baltimore MD, Rosedale MD, North Baltimore MD, Columbia MD, Glen Burnie MD, Edgewater MD, and Catonsville MD. We serve patients from Rosedale MD, Baltimore MD, Columbia MD, Glen Burnie MD, Catonsville MD, Edgewater MD, North Baltimore, Parkville MD, Middle River MD, Dundalk MD, Halethrope MD, Ellicott City MD, Laurel MD, Hebbville MD, and Woodlawn MD.
Additional Services We Offer